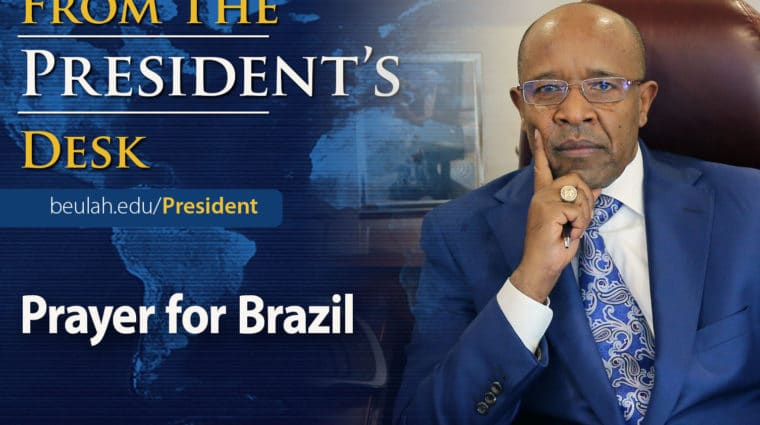 Students, Faculty, and Staff:
As the death tolls continue to rise my heart is heavy as I think of the devastation that continues to wreck Brazil. Beulah Heights University is a global family. When one of us hurts, we all feel the pain. Many times we look for answers to questions that have no explanation. I ask that you stay encouraged that God will heal those who are sick and bring peace to those families that have lost loved ones.
Right now the suffering may seem unbearable, but please have faith in God. As Psalm 9:9 states, "The Lord also will be a refuge for the oppressed, a refuge in times of trouble."
With renewed conviction, we will maintain our belief in God and come together to reflect, pray and renew our commitment to being brothers and sisters in faith.
May God's everlasting light continue to shine down upon you all.
Best Regards,
Benson M. Karanja, Ed.D., H.S.C.
President