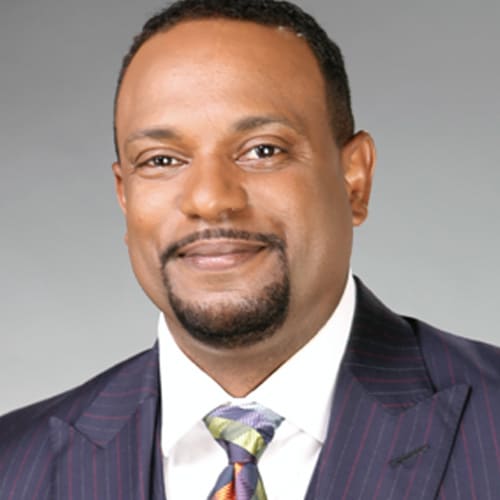 Pastor Jesse Curney, III was licensed to preach the gospel in 1987. Pastor Curney began his ministry as a Youth Pastor and as a result of serving was thoroughly equipped to accept God's present calling as Pastor of New Mercies. Pastor Curney is a graduate of both Beulah Heights Bible College with a Bachelor of Arts in Biblical Education and Luther Rice University with a Master of Arts in Ministry and a Masters of Divinity.
During the latter part of 1999, God spoke to Pastor Jesse Curney, III and said, "I have a new thing for you." After hearing the voice of God, Pastor Curney began to fast and pray. During his prayer time, Pastor Curney asked the question, "God what do you want your new temple of dwelling to be named?" God reminded him that every day you arise, "I provide you with new mercies." From that reminder, Pastor Curney began to call the baby that God was about to birth, New Mercies.
With only three weeks of preparation for God's new ordinance, New Mercies Christian Church's inaugural service took place May 5, 2002, with over 1,000 well-wishers in attendance. In its present location in Lilburn, New Mercies has multiplied from 35 founding families to more than two thousand (2000) families, making it one of the fastest-growing churches in Lilburn, GA, Gwinnett County.
Today, there are over 4,000 faithful, spirit-filled members. In order to bring the Vision to pass, New Mercies has over 46 ministries to meet the needs of the people. Pastor Curney is married to the lovely Aleana M. Curney and they are the proud parents of Jesse IV, Jiana, Jene' and spiritual son Joshua.