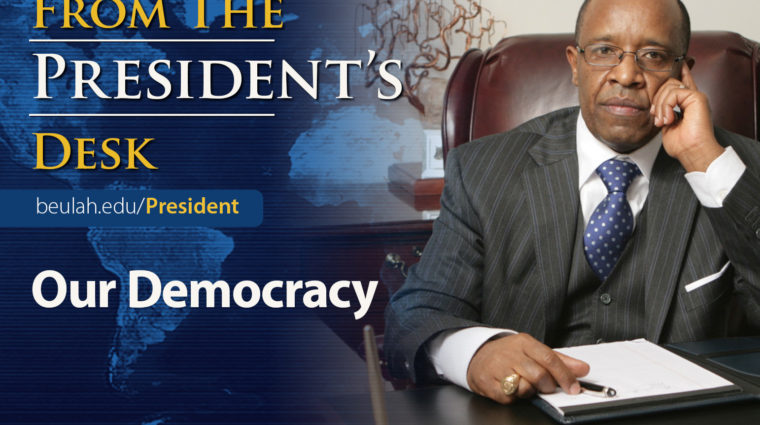 Dear Students, Faculty and Staff,
January 6, 2021, marked the first time in our American history that our democracy was threatened by enemies of democracy. Unprecedented riots in and around our Nation's Capitol resulted in unrest and it weighs heavily on my heart and mind. This is an incredibly challenging time in America.
While Beulah Heights University's Christian beliefs are ingrained into the very fabric of who we are, however, we simply can't ignore the political environment that affects the communities around us. Fear and uncertainty have taken over and have created tumultuous times. However, it is important to pause and remain steadfast in your belief that God is in control.
We have a chance to use our voice and give hope during a time when it is needed the most. Please remember the messages from God in Deuteronomy 31:6, "Be strong and courageous. Do not be afraid or terrified because of them, for the Lord your God goes with you; he will never leave you nor forsake you."
As always, I wish you peace and an abundance of blessings as we get through this together.
Sincerely,
Benson M. Karanja, Ed.D., H.S.C.
President