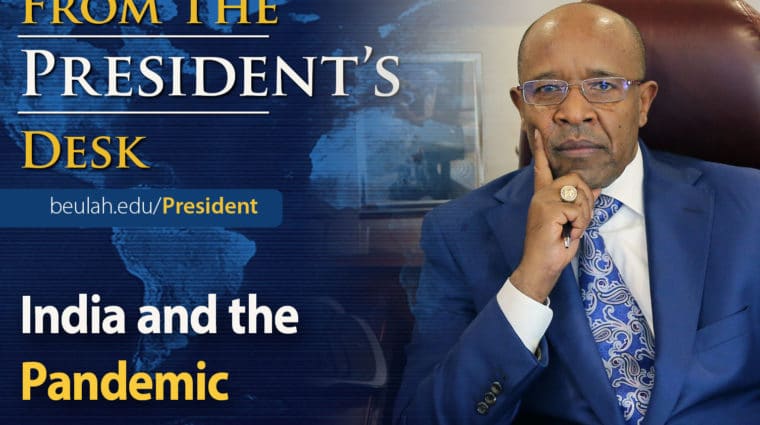 To our students from India, and those with family and friends living in India, our hearts and prayers are with you during this difficult time. Globally we continue to battle this deadly pandemic that is relentless; however, the spike that has recently occurred in India is heartbreaking.
None of us could have imagined that the COVID-19 pandemic would still be a topic of conversation a year later. But here we are, battling a disease that has destroyed families and uprooted everyday living. My deepest sympathies and condolences go out to all that have felt the personal pain of loss. Unfortunately, this is a tragic reminder that we are still in the midst of a global health crisis.
As always, the faculty and staff here at Beulah Heights University are available to provide any support you may need.
We are all in this together!
Many Blessings,
Benson M. Karanja, Ed.D., H.S.C.
President