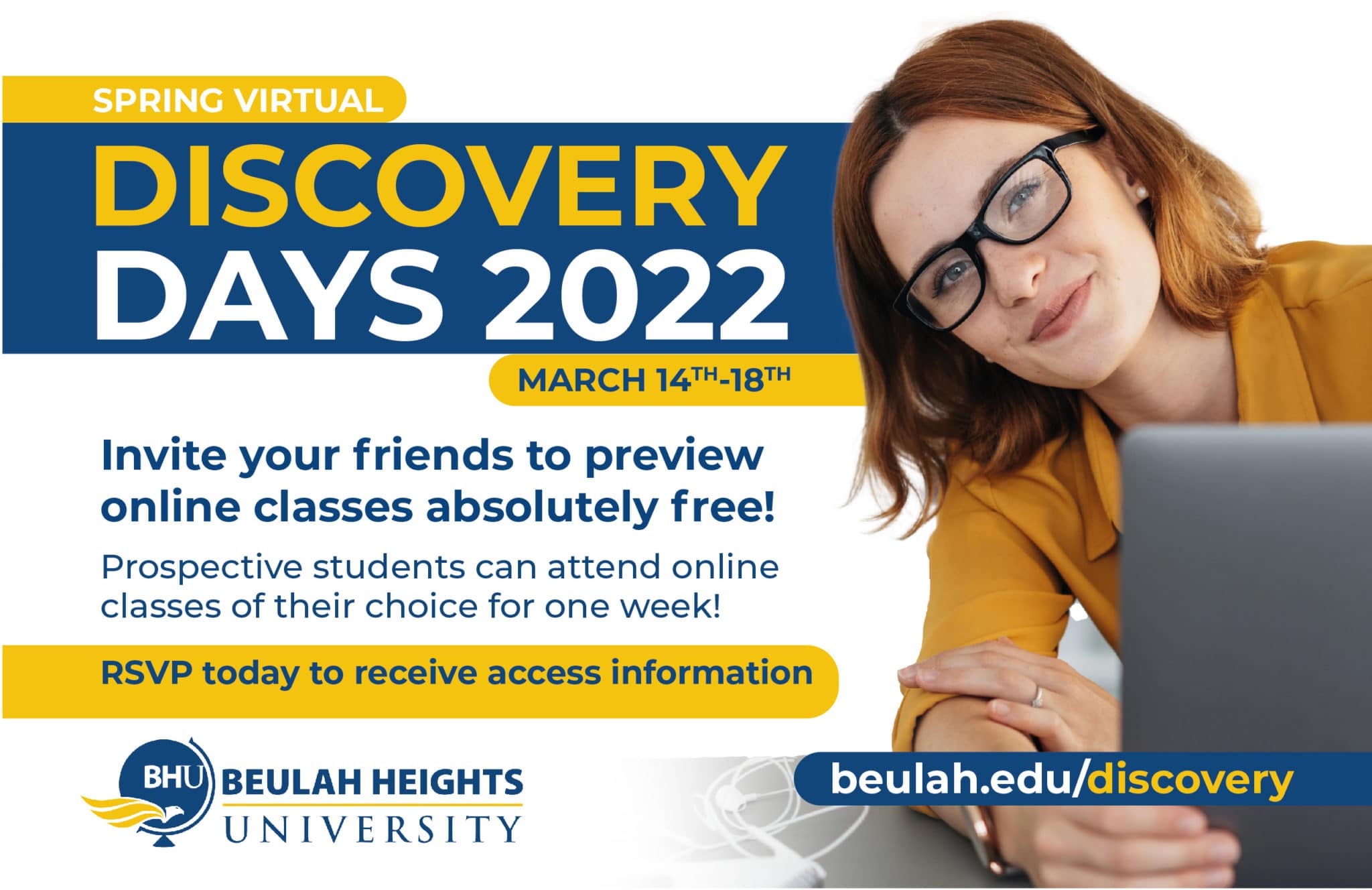 We invite you to discover everything Beulah Heights University has to offer by attending one of our upcoming Discovery Days. This special event will be held virtually throughout the week of March 14-18. This unique opportunity to invite your family and friends to experience BHU for free from the comfort of your own home will be special. All are welcome to attend. If you have any questions regarding RSVP of your friend or family member, contact recruitment@beulah.edu.
DISCOVERY DAYS SCHEDULE
Click on the classes you would like to register for.
MONDAY
TUESDAY
WEDNESDAY
THURSDAY