Master of Business Administration
Beulah Heights University is committed to assisting individuals who are ready to elevate and enhance their managerial proficiency through the integration of academic and practical training. Our MBA is fast and affordable and will prepare you to enhance your skills and experiences in an environment that reflects sound Christian values and morals. An MBA from Beulah Heights University will prepare you to be successful in the current global environment.
FEATURES OF OUR MBA DEGREE PROGRAM
Flexible. Our MBA classes meet on Saturdays from 8 am – 5 pm weekly and our program is also available in the online format. This scheduling is flexible and allows you to balance your existing commitments without sacrificing your educational goals.
Fast. We offer an accelerated MBA that can be completed in as little as fourteen (14) months. The program is 40 credit hours.
Personalized attention. Our small class sizes enhance the learning experience and allow students to interact more easily with our faculty.
Affordable. Our affordable tuition puts a MBA within your reach.
Accredited. Beulah Heights University is accredited by The Association for Biblical Higher Education (ABHE) and The Transnational Association of Christian Colleges and Schools (TRACS).
Faith-based. Our courses reflect a Christian worldview with a biblical philosophy of intellectual, spiritual, physical, and social development.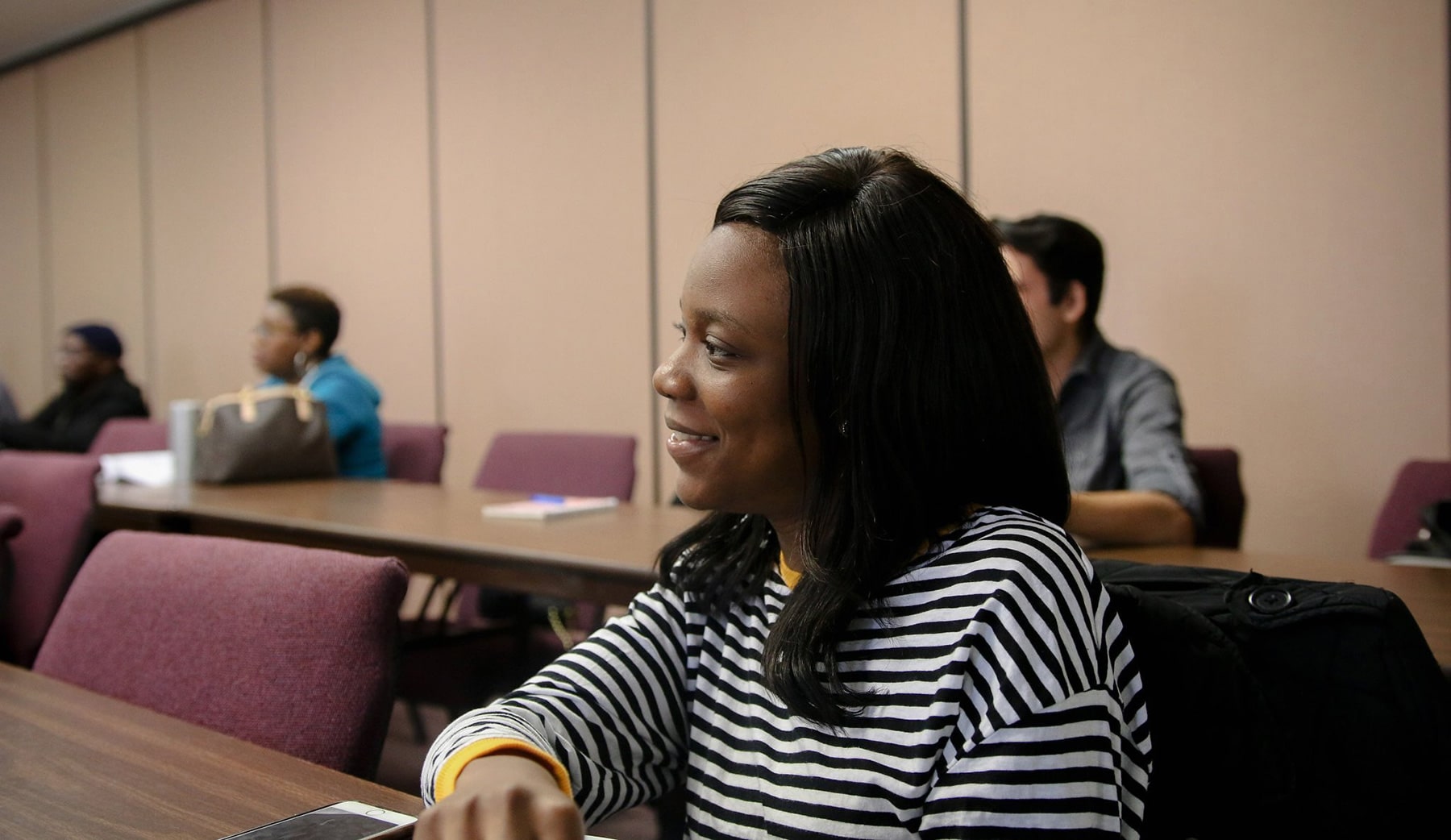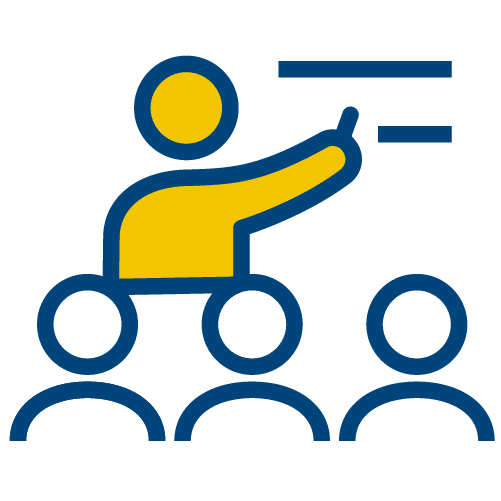 When you enter the workplace, you'll need to know how to deal successfully with decision making, technology integration, strategic communications, and teamwork.
Students will:
Develop skills of leadership, teamwork, and management.
Develop the necessary skills for effective oral and written communication, presentation, and critical thinking.
Demonstrate the ability to strategically analyze, synthesize, and evaluate internal and external business operations to gain sustained competitive advantage.
Demonstrate the ability to manage information technology and effectively communicate business decisions.
Appreciate corporate responsibility from a Christian worldview.
Master of Business Administration
Program Requirements
MBA 600 Orientation - 1 credit hour
MBA 601 Servant Leadership - 3 credit hours
MBA 625 Professional Communication Development - 3 credit hours
MBA 635 Organizational Behavior - 3 credit hours
MBA 637 Human Resource Management - 3 credit hours
MBA 640 The Legality of Business - 3 credit hours
MBA 644 Managerial Economics - 3 credit hours
MBA 650 Business Accounting - 3 credit hours
MBA 655 Decision Analysis Systems - 3 credit hours
MBA 662 Marketing - 3 credit hours
MBA 671 Corporate Finance - 3 credit hours
MBA 678 International Business - 3 credit hours
MBA 680 Entrepreneurship - 3 credit hours
MBA 690 Strategic Management - 3 credit hours
Total - 40 Hours
Note: Check for pre-requisites before enrolling in a course
Course Cycle – Master of Business Administration
Term I
MBA 600 Orientation
MBA 601 Servant Leadership
MBA 625 Professional Communication Development
Term II
MBA 635 Organizational Behavior
MBA 637 Human Resource Management
Term III
MBA 640 The Legality of Business
MBA 644 Managerial Economics
Term IV
MBA 655 Decision Analysis Systems
MBA 680 Entrepreneurship
Term V
MBA 662 Marketing
MBA 650 Business Accounting
Term VI
MBA 671 Corporate Finance
MBA 678 International Business
Term VII
MBA 690 Strategic Management
Business Accounting - MBA 650
This course focuses on the study of accounting concepts and standards applicable to financial information. Emphasizes will be place on managerial functions of cost control and reporting, budgeting, profit planning, and projections used in decision-making.
Corporate Finance - MBA 671
This course considers the financial management decision-making role within the organization and ex-plains how to measure and compare risks across investment opportunities. Subjects include valuation and integrate risk, return and the firm's choice of capital structure. It analyzes the many ways in which organizations decide on securities and how it will raise capital from investors.
Decision Analysis Systems - MBA 655
This course is designed to provide the student with the theoretical knowledge and practical skills necessary to understand methodologies that support the business functions. The objective is to build a basic understanding of the value and uses of information systems for business operation, management decision-making, and strategic advantage. The student will use commercial software packages to apply graphical and numerical outputs relevant in today's business world.
Entrepreneurship - MBA 680
This course addresses the issues faced by managers who wish to turn opportunity into viable organizations that create value and empowers students to develop their own approaches, guidelines, and skills for being entrepreneurial managers. Students are required to complete a business plan that identifies potentially valuable opportunities, obtain the resources necessary to pursue an opportunity, and to create an entrepreneurial organization. The student is expected to manage the entrepreneurial organization once it has been established; grow the business into a sustainable enterprise; and create and harvest value for the organization's stakeholders. This course examines biblical passages that discuss the qualities and requirements of a good steward from a holistic perspective.
Human Resource Management - MBA 637
This course is designed to examine the relationships between the traditional human resource functions and the various business functions related to balancing efficiency and effectiveness. Issues to be covered in both domestic and global environments include, but are not specifically limited to, staffing, employee training and development, compensation and benefits, legal issues, union and non-union issues, safety and health issues, and cross cultural and expatriate issues.
International Business - MBA 678
This examines how the institutions of international trade, investment, and financing affect a firm's strategy and operations and what the firm might be able to do to influence the evolution of these institutions. Emphasis is given to the knowledge and attitudes required for the development of intercultural/multicultural management skills in order to understand the complexities of a diverse economic, political, and legal system.
The Legality of Business - MBA 640
This course examines and evaluates the legal environment and ethical challenges of management and organizations. Much emphasis is placed on key elements within a church's ability to recognize the importance and circumstances in meeting its obligations to its staff and community.
Managerial Economics - MBA 644
This course uses economic analysis to support business strategy decisions that promote competitiveness in an environment of changing domestic and international market conditions. It also will explore relevant economic optimization and demand to see how integration affects pricing and production decisions within the market.
Marketing - MBA 662
This course analyzes key marketing concepts, such as consumer/business buying behavior, market re-search, brand management, product development, pricing strategies, and the design of marketing channels Topics include market segmentation, foreign market assessment, pricing, promotion, and distribution.
Orientation - MBA 600
Introduction to Graduate Studies Orientation will prepare the students for graduate work in Professional Studies through a thorough overview of the program and orientations in student services, financial aid, accounting, and the library. The students will also select a class representative for this course and form learning teams. This is a one-hour credit course.
Organizational Behavior - MBA 635
This course is an advanced introduction to the major theories and issues in the study of human behavior in work organizations. It analyzes the interaction of individual, group, and organizational dynamics that influence human behavior in organizations and determines appropriate management approaches to foster a productive work environment. Included in the curriculum are strategies used to understand motivation and individual behavior, decision making, the dynamics of groups, work teams, communication, leader-ship, power and politics, conflict resolution, work design, organizational structure and culture, and man-aging change.
Professional Communication Development - MBA 625
Executives in professional organizations are expected to solve problems and make decisions, but ultimately, they must not only make excellent decisions but also communicate them effectively to a variety of stakeholders. The emphasis will be on the development of professional skills and perspectives, such as business writing, coaching and counseling, conflict resolution from a biblical perspective, effective business protocol, interviewing, intercultural awareness and sensitivity, negotiating agreement, and public speaking.
Servant Leadership - MBA 601
This course follows a holistic approach that deals with the head and the hands. This is a foundational course that will blend the academic leadership theory of servant leadership with applied biblical integration. The Beulah Heights University Department of Business Administration Studies embraces biblically-based Servant Leadership as the normative approach to leadership. Students learn practical lessons, applying principles they are learning in the course while team building with fellow classmates on how to lead an organization on biblical principles.
Strategic Management - MBA 690
This course examines the strategic management process and implementation of successful business strategies in the highly competitive and dynamic global environment. It centers on different themes within an organization while developing good decision-making skills. Learners will involve themselves in looking at core business functions, strategic game plans, and global operations.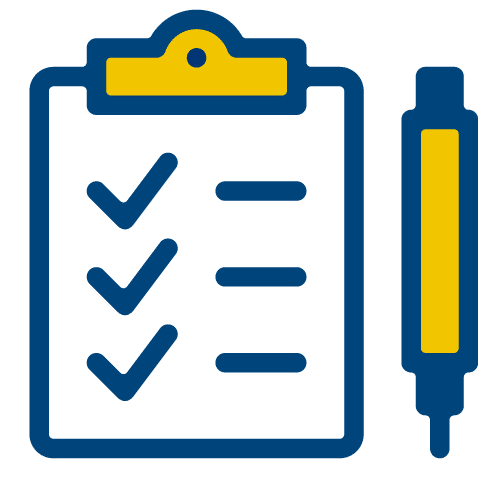 A High School Diploma, an associate's degree from an accredited institution, or a GED passing Score.
Submit:

A completed application form (Online or In-Person) and $50 non-refundable application fee.
Official High School transcript OR a GED Test Scores OR Official transcript(s) from college/university where the associate degree was conferred.
One personal reference
Note:  International Students should inquire about additional admissions requirements.
The estimated tuition for the MBA program is approximately $17,000. This does not include the $250 technology fee for students who elect to take classes online. This cost is assessed each semester that a student registers for online courses.
Note: Tuition cost is based on the 2021-2022 fee schedule and is subject to change. Additional fees may apply.
Beulah Heights University offers financial assistance for eligible programs through federal financial aid or institutional scholarships to students who meet the requirements or demonstrate academic excellence or need. Students can gain more information on the Free Application for Federal Student Assistance (FAFSA) online at www.fafsa.ed.gov or by contacting the Financial Aid Department through financialaid@beulah.edu. Information on scholarships is available online at http://www/beulah.edu/scholarships.