English as a Second Language
The ESL Program at BHU started as a dream of helping our international students to improve their academic language proficiency for the BHU degree programs. In 2016, we started with only 13 students, and we are today more than 100 students, dreaming more and big!
Academic proficiency still is one of our missions as a program, but we also became a team of teachers and students that learn from each other, engaging in global encounters to become better global citizens. We are BHU ESL.
Our program offers classes that explore academic, professional, and life skills. Through a creative curriculum that understands international students' needs, our program works holistically by having contextual learning approaches, bringing content that is relevant to our students' lives and ultimately to our society.
If you want to learn more about the program details or the admissions process, download the ESL Inquiry Packet below.
We can't wait to hear from you!
SEVP Certified. Our school is eligible to enroll F1 students in the United States. Students can legally study in the United States by applying to our ESL Program.
Affordable. Our affordable tuition allow students to start pursuing their dream of studying English in the United States.
Personalized Attention. At BHU ESL, we believe that each student's culture, experience, family, educational background, and personality are part of their learning process. Our Instructors are trained to create classes that see students as a whole person and not only as learners of the English language.
Creative Curriculum. Our curriculum is focused on offering the fundamental tools for students to acquire a language and know how to use it in different contexts. We want students to not only know how to do grocery shopping on their own but also to write a proper email. We want our students to not only know how to ask for directions on their own but to talk to their kids' teachers at the school. We do not only want students to speak clearly but also to think critically about the world. Therefore, life skills, professional skills, and academic skills are all explored in our curriculum.
Cultural. We are intentional about cultural diversity and its importance to one's cultural background, country of origin, and who our students are culturally.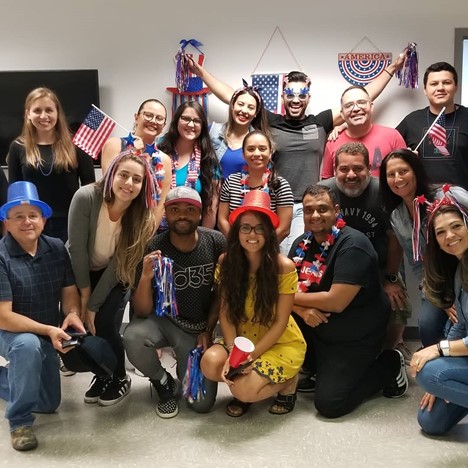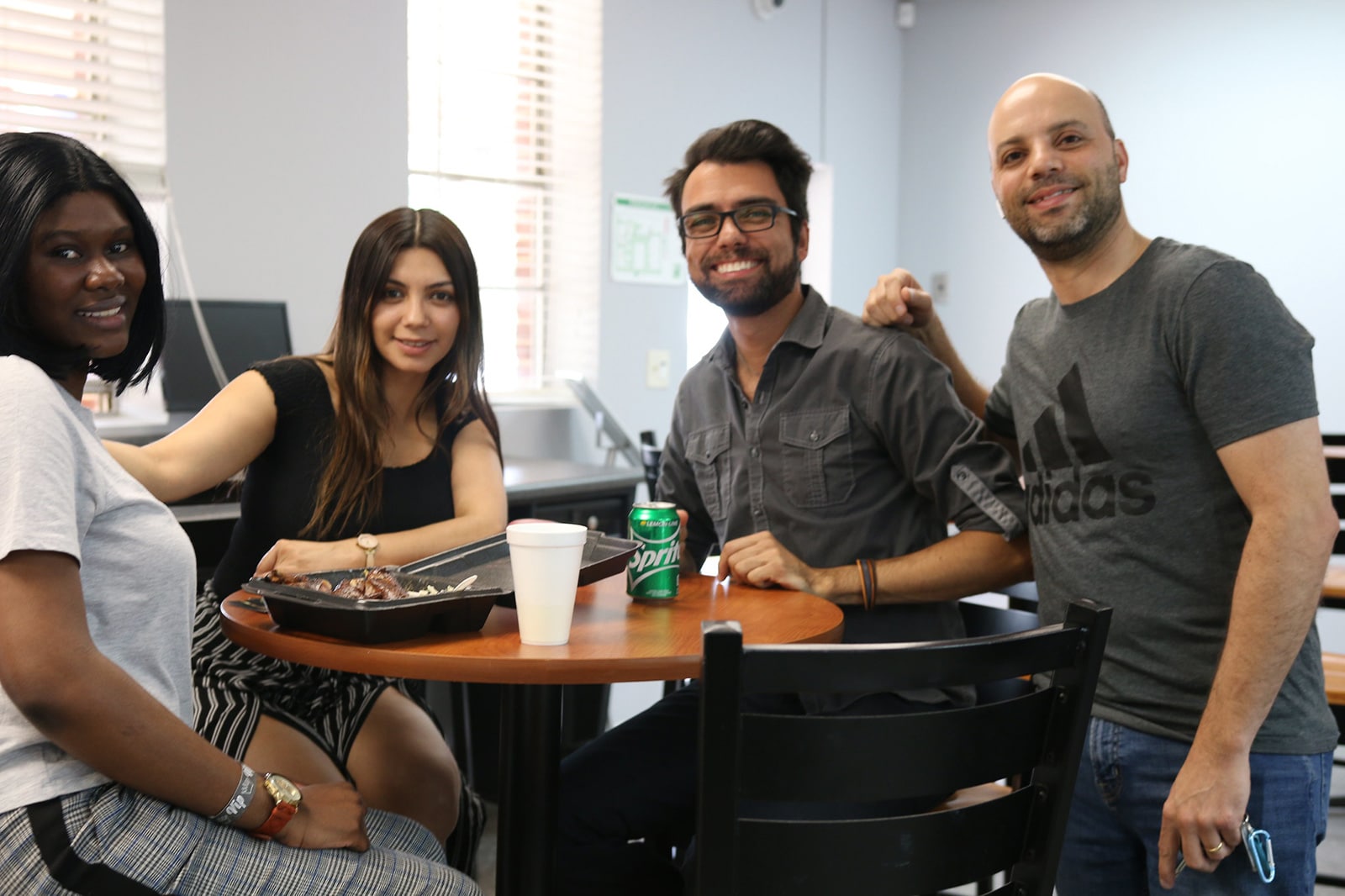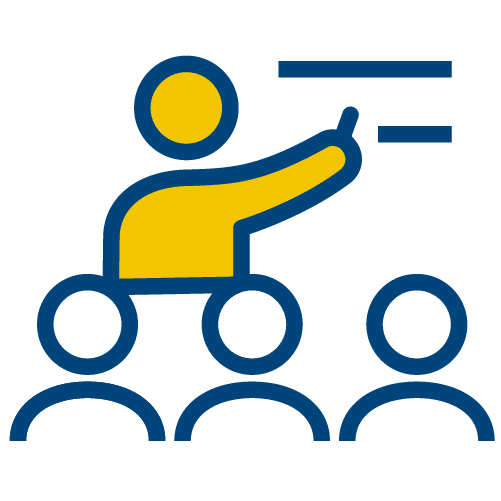 The ESL program is composed of 6 levels, going from the Introductory to the Advanced stages of the English language. The entire program takes 2 years to be completed, it can be less if you start at an intermediate or advanced level. All the language skills are present in our courses, Grammar, Reading, Writing, Speaking, and Listening.
Your course work will enable you to:
demonstrate your knowledge of business administration concepts
locate accurate information sources for a business environment
select appropriate technologies to analyze and interpret data
clearly express your ideas in writing and speaking in appropriate business settings
identify business opportunities and formulate plans, and detect business problems and develop alternative solutions.
Our classes are divided by levels (please see the course description). In each level, students will be taking two different courses.
Grammar, Reading, and Writing
Speaking and Listening
Our curriculum is organized around two standards for Language Acquisition Programs which are: AIR, The American Institutes for Research – English Language Proficiency Standards for Adult Education and CEFR, The Common European Framework of Reference for Languages. Levels 1 to 5 refers to AIR standards and Levels A1 to C2 refers to CEFR standards
 Level 0 – A1
Student can understand and use familiar everyday expressions and very basic phrases aimed at the satisfaction of needs of a concrete type. Can introduce him/herself and others and can ask and answer questions about personal details such as where he/she lives, people he/she knows and things he/she has. Can interact in a simple way provided the other person talks slowly and clearly and is prepared to help (CEFR, 2001, p.24. retrieved from: https://rm.coe.int/1680459f97)
Level 1 – A2
Student can understand sentences and frequently use expressions related to areas of most immediate relevance (e.g. very basic personal and family information, shopping, local geography, employment). Can communicate in simple and routine tasks requiring a simple and direct exchange of information on familiar and routine matters. Can describe in simple terms aspects of his/her background, immediate environment and matters in areas of immediate need. (CEFR, 2001, p.24. retrieved from: https://rm.coe.int/1680459f97)
Level 2 – B1
Student can understand the main points of clear standard input on familiar matters regularly encountered in work, school, leisure, etc. Can deal with most situations likely to arise whilst travelling in an area where the language is spoken. Can produce simple connected text on topics which are familiar or of personal interest. Can describe experiences and events, dreams, hopes and ambitions and briefly give reasons and explanations for opinions and plans. (CEFR, 2001, p.24. retrieved from: https://rm.coe.int/1680459f97)
Level 3 – B2
Student can understand the main ideas of complex text on both concrete and abstract topics, including technical discussions in his/her field of specialization. Can interact with a degree of fluency and spontaneity that makes regular interaction with native speakers quite possible without strain for either party. Can produce clear, detailed text on a wide range of subjects and explain a viewpoint on a topical issue giving the advantages and disadvantages of various options. (CEFR, 2001, p.24. retrieved from: https://rm.coe.int/1680459f97)
Level 4 – C1
Student can understand a wide range of demanding, longer texts, and recognize implicit meaning. Can express him/herself fluently and spontaneously without much obvious searching for expressions. Can use language flexibly and effectively for social, academic and professional purposes. Can produce clear, well-structured, detailed text on complex subjects, showing controlled use of organizational patterns, connectors and cohesive devices. (CEFR, 2001, p.24. retrieved from: https://rm.coe.int/1680459f97)
Level 5 – C2
Can understand with ease virtually everything heard or read. Can summarize information from different spoken and written sources, reconstructing arguments and accounts in a coherent presentation. Can express him/herself spontaneously, very fluently and precisely, differentiating finer shades of meaning even in more complex situations. (CEFR, 2001, p.24. retrieved from: https://rm.coe.int/1680459f97)
ESL Program Classes
Monday through Thursday from 8:30am to 1:00pm
Monday through Thursday from 6:00pm to 10:30pm
*Classes availability are subject to change depending on students' enrollment
* Due to Covid-19, since March our school is holding classes online and they are also subjected to changes.
2021 Calendar
 Spring 2021
| | | |
| --- | --- | --- |
| Program | Start Date | End Date |
| ESL Standard Program | 01/11/2021 | 04/22/2021 |
 Summer 2021
| | | |
| --- | --- | --- |
| Program | Start Date | End Date |
| ESL Standard Program | 05/10/2021 | 07/22/2021 |
 Fall 2021
| | | |
| --- | --- | --- |
| Program | Start Date | End Date |
| ESL Standard Program | 08/16/2021 | 12/02/2021 |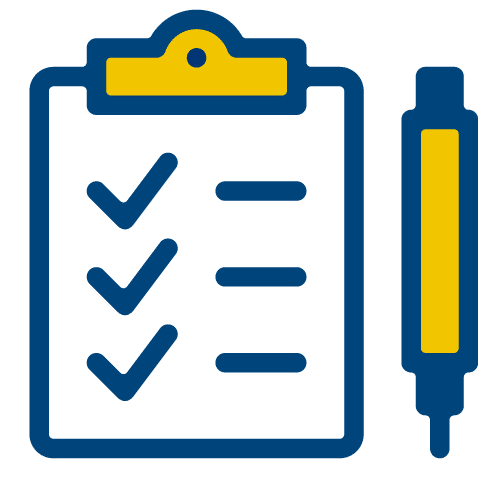 Students interested in applying for the English as a Second Language Program must submit the following items to the Admissions Office:
$50 (non-refundable) application fee 
Signed Code of Conduct
Affidavit of Financial Support
Bank statements (past 3 months)
Health Record Form
Passport/VISA copy 
Note:  International Students seeking the F-1 visa may be required to provide additional documentation before issuing the Form I-20. Visit the admissions page for the required documents.
The estimated tuition for the ESL program is approximately $11,855.
Program

English as a Second Language

Levels Needed

5 levels

Cost per Semester

$2,371

Total Cost

$11,855
Note: Tuition cost is based on the 2019-2020 fee schedule and is subject to change. Additional fees may apply.