The Doctor of Philosophy (Ph.D.) degree in Organizational Leadership is a 60-hour program that includes foundation, research, discipline and elective area coursework. While culminating with a comprehensive examination and dissertation.
Coursework is focused on the blending of theory, real-world and practical applications that develop the knowledge, skills, and dispositions needed to strategically resolve conflict, manage high performing teams, lead multicultural and multigenerational workspaces; While integrating the ideas and standard operations of globalization. Our curriculum is designed to further develop aspiring leaders who have the desire to further cultivate their knowledge base while enhancing the competencies needed to lead strategically and efficiently. In addition to leadership studies, discipline courses are tailored to reflect Business, Education, Ministry and the Social Science. All of which present principles for the growth and development for both a well rounded course of study and student.
FEATURES OF OUR PhD DEGREE PROGRAM
Flexible. The PhD is a 60 credit hour program is offered through Online and Hybrid at our Atlanta and Gwinnett locations.
Fast. Our flexible transfer credit policy can decrease the length of time in the program.
Personalized attention. Our small class sizes enhance the learning experience and allow students to interact more easily with our faculty.
Affordable. Our affordable tuition puts a PhD within your reach.
Accredited. Beulah Heights University is accredited by The Association for Biblical Higher Education (ABHE) and The Transnational Association of Christian Colleges and Schools (TRACS).
Faith-based. Our courses reflect a Christian worldview with a biblical philosophy of intellectual, spiritual, physical, and social development.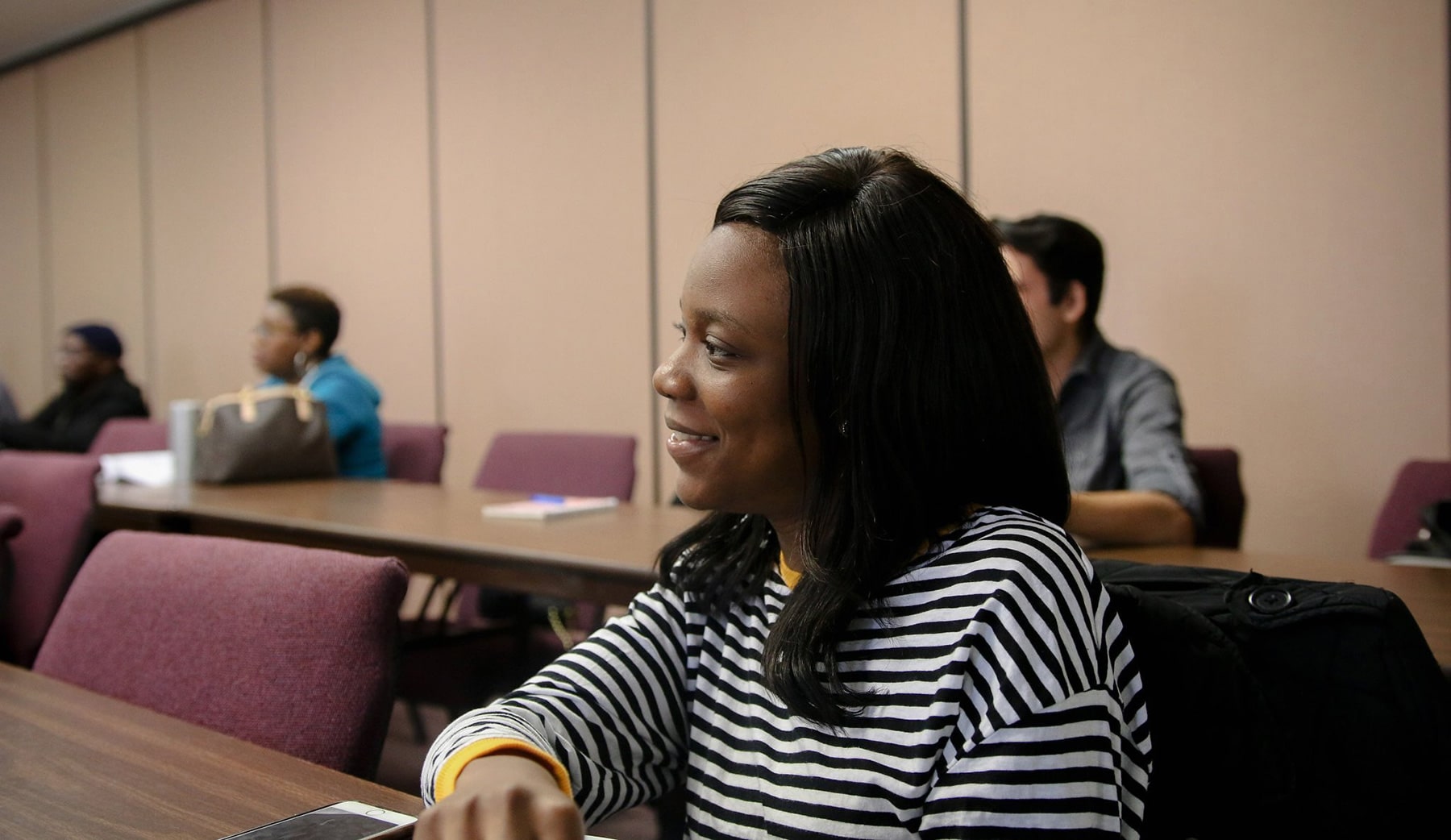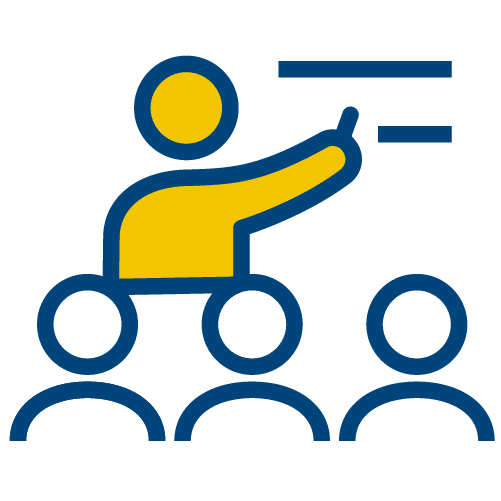 When you enter the workplace, you'll need to know how to deal successfully with decision making, technology integration, strategic communications, and teamwork.
Beulah Heights University's business program helps you prepare for these challenges. We tailored our curriculum to give you an advantage in the professional world of business and ministry.
Your course work will enable you to:
demonstrate your knowledge of business administration concepts
locate accurate information sources for a business environment
select appropriate technologies to analyze and interpret data
clearly express your ideas in writing and speaking in appropriate business settings
identify business opportunities and formulate plans, and detect business problems and develop alternative solutions.
Program Requirements
All courses are 3 credits unless otherwise noted.
Foundation and Research - 12 credit hours (4 courses)
Core Curriculum - 24 credit hours (8 courses)
Discipline - 12 credit hours (4 courses)
Project and Dissertation - 9 credit hours (3 courses)
Comprehensive Course - 3 credit hours (1 courses)
Total Hours: 60 credit hours (20 courses)
Foundation and Research – 12 credit hours (4 courses)
LEAD 701 Foundations of Leadership
LEAD 702 Research Design I (Hybrid with Campus Residency)
LEAD 801 Research Design II (Hybrid with Campus Residency)
LEAD 901 Research Design III (Hybrid with Campus Residency)
Core Curriculum – 24 credit hours (8 courses)
LEAD 703 Biblical Leadership
LEAD 704 The Leader's role in the 21st Century
LEAD 705 Organizational Development
LEAD 706 Organizational Communication
LEAD 707 Organizational Change
LEAD 802 Strategic Planning
LEAD 803 Leadership Values & Ethics
LEAD 804 Leadership Policy & Culture
Discipline Electives – 12 credit hours (4 courses)
Up to 9 hours of coursework in the student's area of focus may be transferred and applied to the electives if they are from an accredited school and meet the requirements of the student's focus of study and program structure. Coursework considered for transfer should not have been applied toward a doctoral degree obtained at a college or university other than Beulah Heights University. A grade of B or higher is required for course to meet eligibility and must have been earned within the past 10 years.
LEAD 801 Contemporary Issues in Leadership I (Self-Directed Study)
LEAD 806 Contemporary Issues in Leadership II (Self-Directed Study)
LEAD 807 Contemporary Issues in Leadership III (Self-Directed Study)
LEAD 902 Contemporary Issues in Leadership IV (Self-Directed Study)
Comprehensive – 3 hours (1 course)
LEAD 903 Doctoral Comprehensive Course
Project and Dissertation – 9 credit hours (3 courses)
LEAD 904 Dissertation I (Proposal)
LEAD 905 Dissertation II (Research)
LEAD 906 Dissertation III (Defense)
Minimum Acceptable Academic Performance A student must maintain a grade of 3.0 or better to remain in the Ph.D, program. A grade of C in any class with a cumulative GPA below 3.0, will result in dismissal from the program. A grade of C in one class, with a cumulative GPA of 3.0 or better will result in probation, and a second C in any succeeding class (even with a cumulative grade of 3.0 or better) is grounds for dismissal from the program.
LEAD 703 Biblical Leadership
This course explores leadership from a biblical perspective. A case study approach will be used to identify key leadership practices of biblical leaders.
LEAD 704 The Leader's Role in a 21st Century World
This course is a study of effective leadership behaviors and practices in the context of a modern global economy. Participants will explore global thinking, cultural diversity, technological advances, and the importance of building partnerships and sharing leadership.
LEAD 705 Organizational Development
A study of mid-range leadership theory. The course is a critical study of effective and emerging leadership paradigms across a continuum of organizational structures.
LEAD 706 Organizational Communication
This course studies a leader's ability to communicate effectively throughout an organization by being cognizant of various levels of communication—both formal and informal.
LEAD 707 Organizational Change
This course explores the key elements of change and transformation within an organization leaving students prepared to effectively lead and manage change in their own organizations. The course will be approached first from a theoretical perspective followed by a focused practitioner orientation. The students will be able to focus on what has been learned by change through case studies that highlight instances where leaders accomplished change successfully and where they did not.
LEAD 802 Strategic Planning
This course studies the interrelatedness and necessity of vision, mission and planning for organizational leadership and strategic planning as it impacts the nature and scope of organizational leadership.
LEAD 803 Leadership Values & Ethics
This course focuses on how the values and ethics of an organization are established, managed, and influenced by leaders.
LEAD 804 Leadership Policy & Culture
This course focuses on how the policy and culture of an organization are established, managed, and influenced by leaders.
RESEARCH COURSES
LEAD 801 Research Design II
A study of various qualitative and quantitative research methods, this course develops critical skills necessary to conduct research from a variety of methodological perspectives.
LEAD 901 Research Design III
This seminar emphasizes dissertation research design.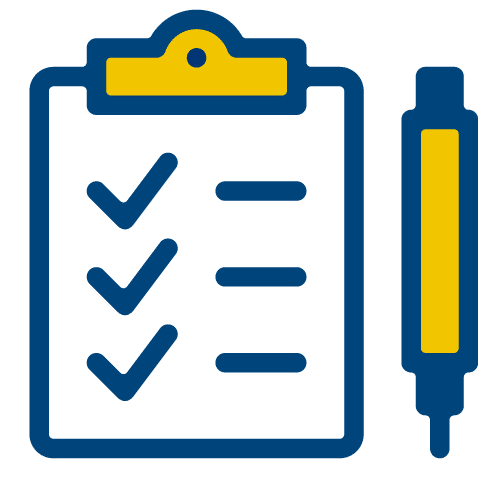 A High School Diploma, an associate's degree from an accredited institution, or a GED passing Score.
Submit:

A completed application form (Online or In-Person) and $50 non-refundable application fee.
Official High School transcript OR a GED Test Scores OR Official transcript(s) from college/university where the associate degree was conferred.
One personal reference
Note:  International Students should inquire about additional admissions requirements.
The estimated tuition for the BBA program is approximately $41,022. This does not include the $100 online services fee for students who elect to take classes online. This cost is assessed each semester that a student registers for online courses.
Note: Tuition cost is based on the 2019-2020 fee schedule and is subject to change. Additional fees may apply.
Beulah Heights University offers financial assistance for eligible programs through federal financial aid or institutional scholarships to students who meet the requirements or demonstrate academic excellence or need. Students can gain more information on the Free Application for Federal Student Assistance (FAFSA) online at www.fafsa.ed.gov or by contacting the Financial Aid Department through financialaid@beulah.edu. Information on scholarships is available online at http://beulah.edu/scholarships.