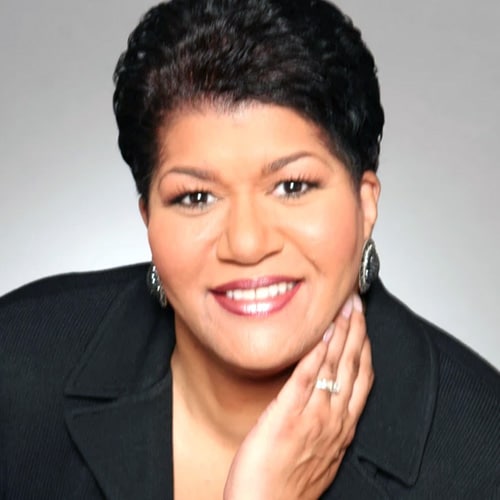 A native of Brooklyn, New York, Dr. D'Ann V. Johnson is a licensed and ordained minister with over thirty years of ministerial experience. She has earned a B.A. in Biblical Education, an M.A in Christian Education, and a D.Min. with a concentration in Discipleship and Leadership.
In 1994 she left a corporate position as a course developer and executive trainer to assume a full-time position with New Covenant Christian Ministries, the church she co-founded with her husband in 1991. Her current position as Executive Pastor includes sharing in the teaching and preaching rotation as well as overseeing the day-to-day business operations of the church and its staff. Beyond her church duties, Dr. D' (as she is affectionately known) expresses her commitment to the educational community by serving on the Board of Trustees of Beulah Heights University in Atlanta, Georgia. She has also been a guest instructor at Luther Rice Seminary teaching Church Administration & Management.
Dr. D' recently expanded her ministry by becoming the founder and president of three distinct organizations: Overflow Ministries, designed to disciple and strengthen women in their life call and purpose; Administrative Resource Consultants, developed to support churches in business operations and administrative staff training, and Psalmist & Scribe Publishing, a company dedicated to the promotion of the gospel message through the production of written and musical compositions. Dr. D's first self-published works include a devotional guide entitled Notes from My Bible, the mini-book, Keys to a Leader's Success, her latest book, What to do When You're Going Through, and her soon-to-be-released book, The Seasons of a Woman's Life.
Dr. D' is a woman who maintains a consistent life of devotion and a solid walk with the Lord. She is a loving wife to Pastor Billy R. Johnson and a devoted mother to their adult son, Stephen Darius.
An inspiring and well-respected servant, this woman willingly shares her gifts with the body of Christ. Whether she is ministering God's Word, training church leaders, teaching administrative principles, or ministering to women, Dr. D'Ann Johnson works diligently to share with others the key to doing the work of the ministry in excellence.