3/13/20 – PRESIDENT KARANJA ON CORONAVIRUS (COVID-19)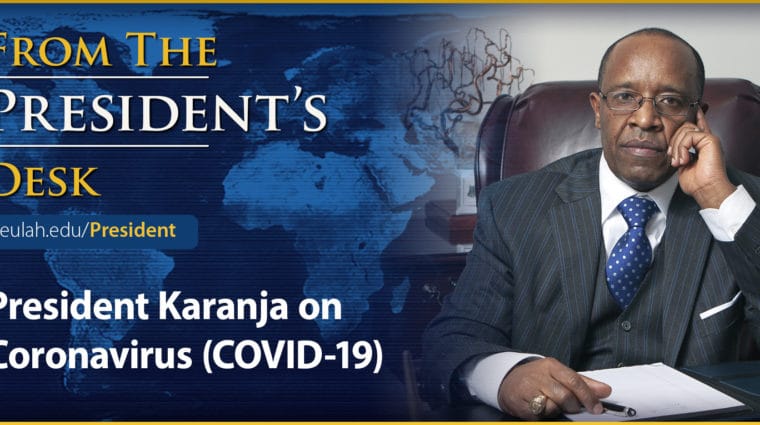 At this point, we do not have any known cases of the Coronavirus (COVID-19) at Beulah Heights University. However, effective March 14, 2020, the decision has thoughtfully been made to transition the University's on-campus classes to remote learning by utilizing Zoom and Skype. Individual departments will relay further details as they become available.
Students will return on campus after Spring Break on April 13, 2020, unless otherwise notified.
Please continue to be diligent with following the safety precautions set by our University and local, state, and federal government officials.
I pray well being to you and your families.
Benson M. Karanja, Ed.D., H.S.C.
President